​Our Favorite Lenovo Laptop: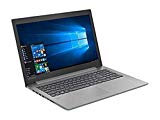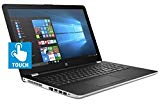 Skip To Our Top Picks
A Brief Intro to HP vs Lenovo
Lenovo began its journey in 1984 in Beijing. This Chinese multinational firm is headquartered in Beijing and Morrisville (NC). If you consider the total number of computer units sold, Lenovo has been leading the market since 2013. It makes PCs, tablets, workstations, smartphones, and even smart televisions. Some of its popular laptop sub-brands are the ThinkPad, IdeaPad, and its Yoga series of notebook laptops.
Compared to Lenovo, HP is a much older company, having opened shop first in 1939. William Hewlett and David Packard founded the company in Palo Alto, California in 1939. HP began its journey as a company that tested electronics. Thereafter, it shifted focus to making PCs and related hardware. It ruled the PC manufacturing industry during 2007-2013 in terms of the number of units sold, only to be overtaken by Lenovo in 2013.
Why Lenovo Vs HP Laptops?
Both HP vs Lenovo lead the laptop manufacturing industry and are much ahead of brands such as Samsung, Acer, Toshiba, LG and Fujitsu. It was, therefore, only fair to compare the two and not pitch the two against their lesser competition. By the way, the Lenovo and HP laptops comparison can become quite complex if the laptops being compared offer the same set of features and fall in the same price segment. Consumer laptops of both brands start from $400 and go up from there to some truly expensive models. We would therefore try to compare the two brands in different aspects so that you have a bit more clarity.
Laptop Components
Lenovo laptops are known for what they are made of. For instance, the Lenovo 320, which is a business laptop in the mid-range category, comes with a 7th-gen i5 Intel core processor. In fact, most of Lenovo's business laptops have a powerful processor, making them ideal for regular work. Lenovo laptops also come with HD screens for increased clarity. To be specific, Lenovo laptops' graphics vary between models. The more expensive models are bound to have better graphics.
For Personal & Home Office Use - HP Spectre x360 2-in1
CPU
8th Generation Intel Core i7-8550U (1.8 GHz base frequency, up to 4 GHz with Intel Turbo Boost Technology, 8 MB cache, 4 cores)
RAM
16 GB LPDDR3-2133 SDRAM
Hard Drive
512 GB PCIe NVMe M.2 SSD
Graphics Card
Intel UHD Graphics 620
Screen
​​13.3" diagonal FHD IPS micro-edge WLED-backlit touch screen with Corning Gorilla Glass NBT (1920 x 1080)
Battery Life
Up to 17 hours
Design
Lenovo has worked hard to make computers that are lightweight, compact, and streamlined. The ThinkPad is one of their popular laptops when it comes down to practicality and design. In the business world, ThinkPads are very popular, thanks to their shrewd design features. The computer is not just practical and portable, but it also offers great battery life. It clearly stands out in the business laptop category.
HP has had decades of experience, and it isn't surprising to see HP laptops featuring some great designs. Their basic business laptops may not have revolutionised the design language within the category, but the design of their 2-in-1 laptops truly stand out. HP's ultra-portable 13-inch Spectre x360 is your ideal adaptable and compact companion. The solid design, with great battery life and performance, lets you use the laptop even as a tablet. For creative professionals, HP makes the ZBook x2 G4 that offers solid graphics for highlighting colors accurately. This 2-in-1 has been made to work with smart pens for facilitating design and sketching.
Best Laptop For Serious Gamers - HP Omen X Laptop
HP offers a variety of laptops with unique components. Most HP laptops may not be that generous when it comes to processors. In other words, for faster and better processors, you'll have to spend more cash. As far as graphics go, HP also offers a range of options and qualities. For instance, the Spectre x360 2-in-1 comes with Radeon RX Vega M from AMD. Their gaming laptops would offer you even better graphics. The HP Omen 17 laptop has Nvidia GeForce GTX 1070 GPU along with the 4K display choice.
Best Laptop For Business, Data Analysis, Programming - HP Elitebook x360 1030
Laptop Variety
Lenovo makes an array of laptops, which includes 2-in-1s, business laptops, gaming laptops, and Chromebooks. Their products look different and cater to all budgets. Lenovo has spent a lot of time and money into developing different models for every price range, which shows when one looks at the quality of their various offerings. The same thing could be said for HP laptops too. HP not just caters to users in different categories but also offers laptops with well-executed designs in each.
HP Or Lenovo Price
As mentioned before, Lenovo offers you a plethora of options irrespective of your budget. Entry-level laptops could retail for as low as $140; the prices go up from there. Lenovo's gaming laptops could cost you north of $2,000. Do not be too scared by the expensive price tags as you need not spend so much to get a relatively capable Lenovo laptop.
HP too caters to different budgets, but within reason. In other words, if you want an HP laptop that is solid in both the features and design department, you must shell out more money. If your budget is tight, you can get the 2-in-1 Pavilion x360 for around $400 or the HP Stream for around $200. When you compare the specifications of HP laptops with Lenovo or other competitors' laptops in the same price range, HP's laptop could be a bit lacking.
HP's higher-end laptops with their better features and components don't come cheap. Gaming laptops with large storage and better graphics retail near the $2,000 mark. HP's offerings are certainly a bit more expensive, but their hardware components are known to last longer.
Best Laptop For Students (Engineering, College and High school) – Lenovo Yoga C930
Support
Lenovo lets you access their support team in several different ways. They provide telephone support, Internet support in chats and forums, and FAQs on their official websites. Most Lenovo laptops are backed up by a warranty period of 12 months; and based on the machine you buy, the period could be longer. Lenovo warranty also covers shipping expenses for servicing. This again depends on the specific model in question.
HP trails Lenovo in certain aspects of customer support. Their telephone support is notorious for keeping callers waiting before they could speak to HP representatives. However, they do provide better support via social media agents and the web. HP laptops would typically come with a 12-month warranty. This again would vary based on the model. While some HP laptops come with zero-cost shipping, cheaper models may not necessarily offer this privilege.
Best Laptop For Gaming – Lenovo ThinkPad X1 Extreme Laptop
Innovation
Lenovo were pretty much the first company to incorporate HDR displays in their computers. The company also has been sweating it out hard to innovate their gaming laptop range. HP is equally inclined toward innovation. Their gaming laptops and 2-in-1s have especially benefited more from their creative and novel ideas.
For instance, HP has not just improved their Omen gaming computers' overall specifications, but they have been specifically focusing on the screen too. The graphics have been upgraded as well. Their 2-in-1s are now being tailor-made to suit the requirements of creative professionals. 4K matte displays and a Wacom stylus getting added to their ZBook x2 are indications.
Stand-Out Features
Lenovo computers are built well, such as the ThinkPad. Not just that, most Lenovo computers are affordable too. HP laptops certainly fare well in the graphics department. Their laptop line-up comprises impressive screens that should surely impress most buyers. Moreover, HP offers great hardware that should last longer.
Conclusion
Lenovo Vs HP Final Words
There isn't much separating the two when it comes to components and design. HP, however, is superior graphics-wise. Their laptops' sound quality and screens are better compared to Lenovo computers. Lenovo has an upper hand in the 'value for money' department. In other words, you'll get a lot more computer for the money you spend on a Lenovo machine than an HP laptop. And if you are looking for a business laptop, then you can blindly go with the ThinkPad. HP's business laptop offerings aren't that varied or impressive. But the HP Spectre line is sleek and glamorous. ThinkPads may not catch eyeballs in a coffee shop, but the Spectre line would certainly do. So which will you go with – HP or Lenovo? We did our best to compare lenovo and hp laptops here!
​Comparing other brands with HP:
​Comparing other brands with Lenovo:
​Frequently Asked Questions
​Which brand of laptop is best?
The best laptop is really going to depend on the specific use you have for it. However, either Lenovo or HP are both excellent choices. Want some good ideas on the HP side? We created more specific articles on the best HP laptops under $500, the best HP laptops for college students, docking stations for HP laptops, HP laptops for producing music and more coming!

Which laptop is best Lenovo or HP?
In order to figure out which between Lenovo or HP is best, you need to first figure out your budget, what you will be using it for and your overall laptop preferences. Either way, if you choose either of these brands, you are going to get a good laptop.

Is Lenovo a good computer brand?
Yes! Lenovo is a good computer brand and provides very high quality laptops.

Is HP better than Lenovo laptop?
This is really going to depend on which laptop model you choose in each of these brand lineups. Both HP and Lenovo, however, are excellent choices with many different options available.