Quick Links For Specific Uses:
Most people buy a new laptop once every few years. Almost no one buys a new laptop every time the latest version of an existing model comes out. And the best and most capable laptops do not come cheap too. If you are out on the market wanting to buy the best laptop for the money, you would most likely stumble upon the brands, Acer and HP. These companies have been making laptops and related devices for very long and you would not go terribly wrong if you pick a laptop from either of the two. However, there could be major or minor differences that may matter to the discerning buyer. Therefore, let's do an Acer vs HP laptops showdown.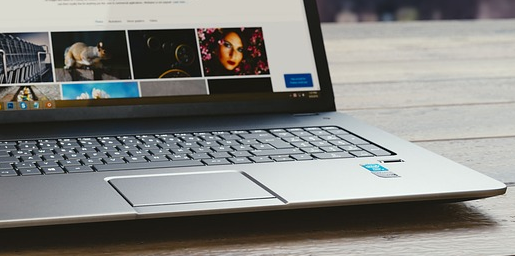 Acer Vs HP Laptops
Company Overview
Acer is a Taiwan-based multinational electronics and hardware firm that specializes in sophisticated electronics technology. The company's offerings include laptop PCs, desktop PCs, tablet computers, servers, virtual reality devices, storage devices, smartphones, displays and peripherals. During the early 2000s, Acer shifted its focus from making products to designing, marketing, and distributing products, while carrying out production through contract manufacturers. In the year 2015, the company was the sixth-biggest personal computer vendor globally. Currently, besides its primary IT products business, the company also focuses on cloud services integration, and developing wearable devices and smartphones with IoT applications.
Hewlett-Packard or HP is a U.S. multinational information technology firm that develops and offers an array of hardware and software components to large enterprises, small- and medium-sized firms, and retail consumers. From 2007 to the second quarter of 2013, HP was the leading PC maker in the world. HP specializes in developing and producing computing, networking, and data storage hardware, making software and providing services. The company's core product lines include personal computing devices, industry and enterprise standard servers, networking products, and a wide range of printers.
Laptop Components
Acer uses almost the same hardware components in their laptops as other computer manufacturers, such as HP. These components, however, would vary based on the specific Acer model you buy. The budget laptops would certainly not house top-of-the-line hardware that the company's more premium laptops, such as the Predator, do.
Displays too aren't that different across the range, unless you are paying significantly more money. Acer, however, has an inclination toward LED screens. A majority of the company's laptops sport Full HD screens, including some models that are at the lower end of the spectrum. A point worth mentioning is that Acer tends to play more with the batteries in their laptops. In other words, the premium models usually pack in more battery cells compared to the budget models.
HP laptops are known for their decent battery sizes, including the low-budget laptops. Unlike the two-cell batteries found on Acer's budget models, HP's lower-priced offerings pack in three-cell batteries that deliver increased endurance. The processors found on budget HP laptops are better compared to the competition. It would not be wrong to say that Intel's i3 processors are HP's go-to for their budget offerings.
Design
At the lower and mid-price segment, Acer laptops do not stand out much as far as looks are concerned. Most of them, in fact, look a lot bulkier than they actually are. Fortunately, this bland and boxy design tradition was broken when Acer launched its slim and sleek Acer Swift laptop line. In fact, the Swift 7 is among the thinnest laptops ever made. Moreover, Acer came up with the Predator series of laptops for gamers. If you are a young buyer, Acer offers several options in different color choices.
Like Acer, HP too offers a plethora of laptops across different price ranges. And the thing that stands out the most with HP laptops is the 'design'. HP laptops, both budget and high-end models, are well-built and stylish. The HP Spectre x360, for example, has won several best laptop design awards. The ZBook 17 is a looker too. Moreover, the budget offering, Envy 13t, doesn't look like it's made for the masses.
Product Variety
Acer makes all types of laptops, which includes Chromebooks, gaming laptops, ultrabooks, and budget models. Irrespective of what your budget and/or requirements are, you would never find a vacuum in the Acer laptop line-up. The company offers more than a decent selection of models in the budget category, which most other brands do not.
If you'd like to own the thinnest laptop in the world, the Swift 7 is your best bet. This excellent looking laptop performs as good as it looks. If you are a gamer, look at Acer's Predator series. If you'd like a recommendation, the Triton 500 is a good choice. For budget buyers, the Aspire E15 would be a solid option. Acer's Chromebook options include the Chromebook 13. If you are looking for a 2-in-1, the Spin 5 and Spin 1 are solid premium and budget options, respectively. If you want the best value for money laptop with a 15-inch display, look no further than the Swift 5.
HP offers a range of laptops under the Spectre, Pavilion, Chromebook, Elitebook, and Omen lineup. The Spectre x360 and Spectre 13 are the best thin and light laptops HP offers. If you are an artist and would like a touchscreen display with a stylus, HP offers you the Spectre Folio. For business users, there is the Elitebook 745 G5. If you are more budget-conscious, go through HP's Pavilion line of laptops. The HP Pavilion 15 is a solid laptop for school. The HP Chromebook 14 G5 is the company's most affordable laptop on sale. Like Acer, HP too has its gaming laptop line, and it calls it Omen. The Omen X is a potent gaming device.
Price
As mentioned earlier, Acer doesn't discriminate between its buyers based on their purchasing power. If your budget is lesser than average, Acer will have you covered. If money is not a constraint, Acer would offer you some of the most attractive premium laptop options.
Compared to Acer and several other brands, HP laptops have always been priced a bit higher, regardless of the segment they are in. For instance, if you compare the gaming laptop offerings of different brands, HP's gaming device would most likely be on the expensive side comparatively. Even HP's budget offerings are a bit pricey compared to the budget stable of Acer. That premium is perhaps what HP charges for the sleek and modern designs of their laptops.
Support
After-sales service and customer support aren't something Acer has been historically bad at. It is only in the recent years that the company has slumped a bit in this department. Acer hasn't been at its peak in the last few years, as far as laptop sales is concerned, and that could be a reason why the company is taking it a bit too easy with their support services. Whatever support Acer offers currently is also not up to the mark. There have been several complaints of the company's support staff not being seasoned enough to address customer grievances.
HP has been at the receiving end of complaining users. The phone support team is ill-equipped, and they invariably upsell users by directing them toward premium support that costs extra money. Web-based support, on the other hand, spells another story. It's solid. Moreover, if you must send your laptop back for repair during warranty, shipping is on HP.
Innovation
Acer may not win the highest award for innovation, but it's not doing that bad either. The Acer Swift 7 was the thinnest laptop of its time, and it probably still is. Not many mainstream laptop manufacturers have come up with models as thin as the Swift 7. Also, Acer Predator has a 21-inch curved screen, which is the first for any laptop.
HP has been constantly trying hard to make their laptops look good. Compared to Acer, their laptops are a bit blingy, sport chamfered edges, and pack in some solid new technology too. The company has this history of teaming up with some of the biggest names in the audio industry to enhance their laptop's audio performance.
Stand-Out Features
Acer is known for reliability. Its computers have historically been well-built and durable. Their laptops' casings are usually sturdy and do not mark or scratch that easily. Also, their wide range of offerings is something buyers and the industry almost never fails to notice.
The standout feature of HP laptops are undoubtedly their designs. They are not just sleek and stylish, but also unique. It should not be too hard to notice an HP laptop from a distance. The Spectre models truly have brought laurels to the company's design team.
Conclusion
As mentioned earlier, when it comes to Acer and HP laptops comparison, both offer solid laptop choices. If you are looking for a more understated, robust and durable laptop, Acer should be a good option. If you want even your budget laptops to look great, HP is ideal. Needless to mention, both HP and Acer offer excellent looking laptops in their premium ranges. HP laptops, however, have been notorious for thermal management issues. Therefore, if you are going the HP route, confirm that the model you are zeroing in on doesn't have excessive heating problems.
More comparisons: