When it comes to laptop computers, there are numerous manufacturers to choose from. The competition and demand for your money are fierce. Although your needs and requirements play a key role in determining your purchase decision, brand quality is equally important. The present century needs a fast, durable, and seamless working laptop that's easy to carry from one place to another. The good thing is a number of brands offer a range of laptop computers to cater to the varying needs of end-users. However, HP and Sony are the favored choice of many users. So, which brand is a better bet for your investment? To resolve this question, let's assess HP vs Sony laptops in accordance with their features and other factors.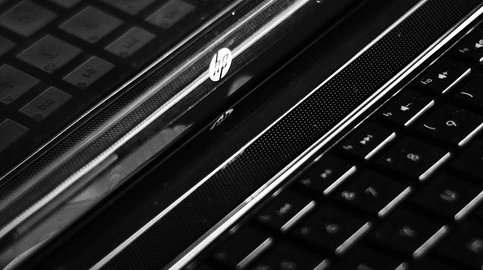 HP And Sony Sizes and Shapes
Laptops come in all sizes and shapes in the market. As a user, you may want to own a system that's not only appealing to your eyes but delivers functionality. Here, the shape and size of the machine matters. Nobody wishes to buy a bulky or unappealing machine.
Assessing the shapes and sizes offered by HP and Sony will let you know which brand wins this point. According to most users, Sony outsmarts HP in terms of laptop designs and sizes. While HP also offers well-designed machines in line with market standards, Sony enjoys an edge in this area.
Both Sony and HP offer laptop systems in varying shapes and sizes. You can choose the one that best suits your preferences and interest. However, your first choice ought to be Sony for its well-structured and eye-catchy designs and shapes.
Sony Laptops Vs HP Style
As with any other item, the looks of the laptop you're buying matters. Although looks have little to do with the performance of the machine, buyers are allured by the appearance of the device before they make a decision. So, manufacturers pay a lot of attention to the style statement in an attempt to entice buyers. In fact, style acts as a USP for any brand.
In this respect, Sony beats HP. Sony provides some of the best looking laptops in the market. When it boils down to build quality and stylish design, Sony products are way ahead of HP laptops. Both brands present a wide variety of models in different colors and they meet various aesthetic tastes. However, Sony is a clear winner on this point.
Just check one of the machines in the Sony's VAIO Z series range to assess the style statement. For example, a quick peek at the Sony VAIO Z11 will give you the glimpse of a lovely laptop in an intriguing finish on a portable, powerful device. HP also thrives to produce amazing-looking machines, but it comes nowhere near Sony. Laptops from Sony look great and often encompass wonderful design quirks that are hard to find in HP laptops.
Sony Vs HP Pricing
As a user, you may want to buy a laptop computer that's high on performance but low on price. In fact, it's a human nature to look for affordable products whether it's vegetables or hi-tech products. The price of the laptop plays a key role in making a purchase decision. In order to tap this human tendency, laptop manufacturers provide their products in all pricing points.
Sony and HP are not an exception to this tradition. Both brands offer laptop machines in various price ranges to cater to the budgeting needs of all types of users. However, price happens to be a stumbling block for Sony laptop computers. The truth is Sony products are far more expensive than HP devices.
Stylish designs from Sony cost additional money. There's no doubt that you'll pay a premium price for any Sony laptop than an HP machine in the comparable range. Even if you assess the price of laptops in the budget range such as the Sony VAIO NR498E and HP Pavilion DV6985SE, you'll conclude that HP machines come with more features for a comparable price.
In terms of price, HP stands a clear winner. Although Sony does offer affordable laptop systems, it comes nowhere to HP. If you're in the market to buy the most powerful laptop for the lowest price, then HP should be your obvious choice. Also, HP makes a great choice when you want to buy numerous laptops for your business setup. You could save loads of money and cut down your expenditure with HP products.
HP Or Sony Laptops Portability
Of course, you need a machine that's really thin to carry. In fact, portability is the name of the game when buying laptop machines. Today, no one wants to carry a heavy or weighty machine.
Both Sony and HP know this important point and thrive hard to provide the thinnest machine to end-users. As a user, you can definitely get HP and Sony systems that are very small. However, you'll see noticeable differences if you compare their popular ranges of net-books.
The Sony VAIO P and the HP Mini 2140 are both extremely portable and highly desirable. The comparison is a usual reflection of any Sony and HP laptop comparison. HP laptops are a lot cheaper and more powerful. On the flip side, Sony laptops are more attractive and smaller.
For ultimate portability, Sony beats HP. However, users have to pay a premium price to own a more compact Sony laptop. If price is an issue, HP enjoys an edge over Sony; you can get a smaller HP laptop for the same price. The choice is yours as both brands are favored by users. Here budget determines the winner. In the end, you can say that both brands beat each other in terms of portability depending on user budget.
Laptops Performance
A laptop computer is all about quality and performance. If these two things are missing, the laptop is worthless. In fact, performance plays a key role in choosing a laptop. If you take out budget from the picture, performance becomes the main decider in purchasing a laptop.
HP and Sony understand this vital point and work hard to offer quality laptops in line with user needs. The two brands are highly thought of by users, and their products are usually reliable. As you may expect, the more expensive Sony laptops have better quality components and outperform HP machines with similar specifications.
However, you'll need to shell out a great deal of extra money for the Sony machine. You may argue that it's possible to get a higher level of performance for the same money if you buy an HP machine. Your arguments fit perfectly in this respect.
If you ignore the price, Sony wins this race by offering you more innovative technology. You'll find that Sony is a lot quicker in adopting the latest processors and newest hardware components such as Blu-ray drives. HP lags behind its counterpart on this point.
While HP also includes the latest processors and offers innovative technology, Sony is much quicker in its approach than HP. On the point of performance, you can say that Sony outperforms HP if you overlook the price. However, with the same price, you can get a much better HP machine with different specifications.
Longevity and support
When it boils down to reliability, both HP and Sony rate well. Both are leaders in the industry and carry a good reputation for offering top of the line computing devices to users of all types and levels. In fact, Sony and HP top the list of brands in terms of dependability and reliability.
Laptops from Sony and HP have fewer issues compared to many other top-rated brands in the market. Whether you choose a Sony laptop or an HP machine, you can be sure that the machine will last longer. Also, their laptops are made out of sturdy materials to withstand constant usage as well as slip and fall incidents.
Here, Sony comes out slightly on top due to its premium price. The brand has to offer something extra to surpass its contenders on grounds of reliability and longevity. However, HP is just a step behind Sony as it also presents durable and reliable products.
As far as customer support is concerned, both brands have some negative ratings from users. Both HP and Sony are thriving hard to enhance their customer service. Still, you'll find some horror stories about unsatisfied customers.
Yet, HP offers better support to customers. Their dedicated support team is ever-evolving and users are facing fewer issues with respect to customer service and support. While Sony is also working to improve its support system, you can easily say that HP wins this point by offering a better service to customers.
Finishing words
HP and Sony are the leaders in the world of computers. They're a preferred choice of gaming enthusiasts, businesses, students, and casual users worldwide. However, when it comes to choosing between these two brands, you need to check HP vs Sony laptops in accordance with your needs and requirements. You should also take a look at their features and other factors in great detail. With an in-depth comparison, you could easily make the right choice for your needs.
More comparison articles: