The introduction of computers, especially laptop computers has revolutionized the life of people all over the world. You won't find any field that doesn't use computers. Whether it's business, education, homeowners or workers, everybody uses some kind of computers. To cater to the ever-increasing needs of various sectors, many brands offer a wide range of computers. However, Lenovo is one brand that aims to cover almost all sectors. You can find the best Lenovo laptop for business, gaming as well as education. That's why it's a preferred brand of all types of users. Some of the popular laptops from Lenovo are detailed below.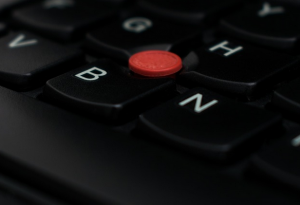 Our Lenovo Laptop Recommendations
For Small Business Use – ThinkPad X1 Carbon Laptop
Click Here For More Info and Pricing On The ThinkPad X1 Carbon
The ThinkPad X1 Carbon continues to be a premier business laptop that weighs as little as certain tablets. It exudes unmatched quality than many other laptops in the comparable range. The laptop packs a lot of performance into a slim and appealing carbon-fiber chassis. By switching from the 7th generation (Intel) dual-core processor to the 8th generation quad-core processor, the model dramatically improves the performance. It's like moving from a 4-cylinder to an 8-cylinder engine.
Around the 14-inch display, you'll find a range of ports, including a pair of high-speed connectors (thunderbolt) perfect for driving external displays. The battery life is good and gets you throughout the workday. You can expect the battery to last around 11 hours while surfing the World Wide Web continuously.
With a fantastic keyboard and colorful display, the model makes an ideal fit for most small business tasks. The speedy performance adds to the reason why this lovely laptop is perfect for small business use. It may be a few hundred dollars more than its competitors, but the model manages to be in the preferred list of business owners for computing their day to day chores.
The laptop remains the favored business Ultrabook, thanks to its beautiful design, superb typing experience, epic screen, and long battery life. In the end, the ThinkPad X1 Carbon presents a perfect blend of portability, productivity, and performance. If you're looking for the best business clamshell money could buy, look no further than the ThinkPad X1 Carbon.
---
For Home and Everyday Use – Lenovo Ideapad 530s
Click Here For More Info and Pricing On The Ideapad 530s
The Ideapad 530s proves that you don't have to expend 1,000 dollars for a premium quality laptop computer that doesn't skimp on performance. By shelling out 700 dollars, you get a reliable 15-inch machine for home and everyday use. The main perk of this amazing laptop is its compact, aluminum design, which makes people mistake the Ideapad 530s for a costly laptop.
It's a modest but dependable computer that incorporates a few highlights for a mainstream machine. The laptop includes a 256 GB SSD (solid state drive) and an Intel Core CPU (i5-8250U) clocked at 1.6GHz, and 8GB of RAM. None of these hardware parts are impressive, but those components will do the job for most users who aren't video editors or PC gamers.
Even with less-impressive components, the laptop is able to handle day to day tasks effortlessly even in a demanding situation. Obviously, it doesn't matter that Lenovo presents a sleek, simple chassis design that isn't attractive. However, it pulls positive ergonomic elements found in other Lenovo machines.
Although you won't find any deal-breakers, the machine does underwhelm in certain areas. The laptop's slim bezels present a dull display and its battery life isn't up to the competition. In spite of these minor cons, the Ideapad 530s is one of the best laptops for any person who wants to get most of the essentials right on a tight budget.
---
For Students (Engineering, College and High school) – Lenovo Yoga C930
Click Here For More Info and Pricing On The Yoga C930
The Yoga C930 refines on the earlier generations and continues to be one of the better premium 2-in-1s you may buy. Compared to the Yoga C920, this newer model includes a few interesting updates and additions such as a much-improved silo for the included stylus or the speaker system. The size of the battery has been reduced. As such, it's no longer a decisive consideration when buying the machine.
The IO and the excellent build are still there to entice any potential buyer. Apart from the upgraded components, the C930 replaces its predecessor's watchband hinge with a highly functional soundbar. Also, the machine's utilitarian design has a built-in slot for the integrated stylus and a webcam cover for extra privacy.
These additions make the model a more alluring device than its earlier generations. If you replace the battery, the C930 becomes one of the best 2-in-1 laptop computers out there. The laptop checks a number of right boxes, with amazing and discrete looks, excellent craftsmanship, and good battery life. Plus, the outstanding speakers and a bigger touch-screen of 13.9 inches with pen support add to the beauty of the laptop to a great extent.
However, the machine is a bit heavier and presents limited performance in demanding situations. Also, the screen isn't bright and uniform like many other laptops. Despite these minor flaws, the Yoga C930 makes an excellent fit for daily activities in high schools and colleges.
---
For Gaming – Lenovo ThinkPad X1 Extreme Laptop
Click Here For More Info and Pricing On The ThinkPad X1 Extreme
If you're a serious gamer interested in a high-end machine with all the latest additions, then the ThinkPad X1 Extreme should be your obvious choice. However, this laptop isn't designed for avocado-toast eating youngsters. The 15.6-inch lives to its name fully with an awesome 4K HDR display and outstanding performance presented by an NVIDIA GTX max-Q (1050-Ti) GPU and a core i7 processor.
Priced well around 2,000 to 2,500 dollars, this powerful machine is ideal for serious gamers and businesses. With a highly comfortable keyboard and sleek chassis, this high-end laptop is one of the coolest choices of a real business professional who would like to use a laptop to put together a proposal for a takeover of a billion dollar competitor. The laptop is able to channel a bull market, Fortune 100, and power suits.
Plus, the wide display offers extra real estate for your slick presentations and huge spreadsheets. The X1 Extreme is undoubtedly a jack-of-all-trades. The machine is perfect for businesses due to its amazing selection of ports and portable design. For power users and everyday consumers, the X1 Extreme's top-class components can run the most demanding programs, including shows and movies.
With a GTX GPU (1050 Ti), even serious gamers have a valid reason to be excited about this top-rated laptop. Overall, the laptop is a perfect choice for gamers, businesses, and consumers who're in the market for a premium-quality laptop. Although a bit pricey, the model presents a number of benefits to surpass its cost in all respects.
---
For Photo Editing, Graphic Design, Video Editing, 3d Modeling, Photographers, Solid works – Lenovo Yoga 720
Click Here For More Info and Pricing On The Yoga 720
With the Yoga 720, Lenovo delivers a chic 13.3-inch convertible laptop that shines with a fantastic keyboard, good display, and a fast NVMe SSD. You can use the touch-screen with your fingers as well as the included stylus. The solid performance of the machine is the highlight of this innovative laptop.
That's the main reason why it's a favored choice for graphic designing, photo editing, video editing, photographers, and 3D modeling. While the Lenovo's Yoga series is no stranger to users, the Yoga 720 is a bit different than its predecessors. What distinguishes the current model from previous generations is the CPU. This model uses a better quad-core processor.
Aside from the processor, a vibrant screen and an all-metal chassis are the telling features of this amazing laptop. The model is light in weight, which makes it easier to hold and carry. Also, the convertible model lasts about 8.5 hours on one charge. However, the keyboard is a bit stiff and the screen could be brighter.
Still, the 2-in-1 Yoga 720 includes premium features at a reasonable price. The most striking features of the model are its sleek design, strong performance, and colorful image output. If you're seriously looking for a machine that will let you carry out image editing, video editing, and graphic design chores, then the Yoga 720 is the best choice.
---
For Programming, Coding, Computer Science – Lenovo Thinkpad P1
Click Here For More Info and Pricing On The Thinkpad P1
The Thinkpad P1 is a mobile workstation similar to Extreme X1 in several respects. It saves for hardware options within the machine. The laptop comes equipped with an Intel Xeon E-2176M processor (CPU), 64 GB ECC RAM, and NVIDIA Quadro dedicated graphics (GPU). All these additions and inclusions make it ideal for the Enterprise sector.
While this amazing machine is able to handle some gaming as well as common productivity work, it's built to handle specialized tasks and includes multiple (ISV) independent software vendor certifications. The impressive design and appearance are its highlighting visuals. Plus, the amazing display adds to the amazing perks of this one of a kind machine, making it ideal for coders, programmers, and businesses.
In addition to this, the laptop features a terrific built quality and comes with various input devices. Good port selection and maintainability are other strong points of this powerful laptop. With a long lasting battery and high CPU performance, it's no surprise why the Thinkpad P1 is a preferred choice of high-end users. Although the model comes with a bigger price tag, the price is worth all the features and additions you get.
The Thinkpad P1 is a specialized laptop not meant for casual users, even for newbie gaming enthusiasts. Quadro GPU, ECC RAM, and Xeon CPU are priced for programmers and Enterprises. That's where this high-end machine belongs. If you want something that could handle data sensitivity associated with design software, the Thinkpad P1 will definitely fit that role.
---
Bottom line
Buying an ideal laptop computer for intended purpose can be a real challenge, thanks to so many brands out there. While each brand professes to offer the best, some are better than others. In this respect, Lenovo's laptops surpass its contenders due to its variety and reach to all types of users. Whether you want the top Lenovo laptop for gaming, education, or business, the brand can fulfill your needs easily. Just take a look at the leading models of this highly-rated brand for various uses, and you might be able to pick the right one for your specific needs.
Some comparisons:
Tags: Lenovo