Technology is ever-changing, and with so many different brands of laptops to choose from, you are always a bit confused as to which brand who be a good buy. Out of the many brands available, Acer and Lenovo are among the ones that offer a large variety of choice to customers. Laptops are expensive, and when you go shopping for a new laptop, you prefer to buy something that would be durable, and brands like Acer and Lenovo have made their mark in the mark in the market with lots of positive customer reviews and feedback.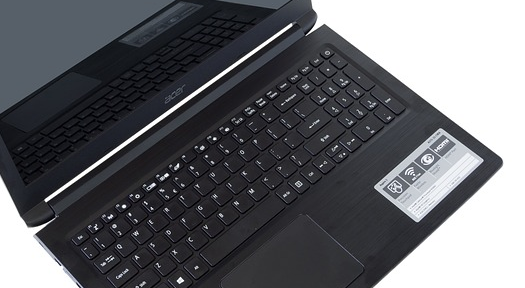 No doubt, Lenovo and Acer are two leading brands in laptops, and both come with their fair share of pros and cons. When a user reaches the market, they get confused as to which brand to pick. Depending on your usage, you may prefer one or the other, and both machines are powerhouses in their specialized areas. Lenovo has always been on the cutting edge of hardware, being the first to introduce features such as 360° turning and ergonomic mice in the center of the keyboards. Meanwhile, Acer has been trusted for generations to produce trusty, workhorse machines with a good range of features and all the utilities one would want, with a no-nonsense approach. So what should you pick? We give you some details so you could make an informed decision and understand Acer vs Lenovo laptops parameters.
Acer Vs Lenovo Laptops
The Acer Laptops
The brand originates from Taiwan, and the manufacturers have laid much emphasis on technological advancement and innovation when it comes to launching the
Acer line of laptops
. Due to the value, the brand brings in technology; Ace laptops has positioned itself as one of the high tier brands. It comes in several models with accommodating price range so it will fix the budget and requirements of all individuals.
The system hosts a series of features and comes in both dual-core and quad-core processing powers. The display offers full HD compatibility for all models, including the low-cost laptops. The models come with backlights and support LED screens.
Acer supports the user to pick laptops with different colors; however, most of the laptops carry identical appearances and are a little bulky when compared to other laptops. However, if the size is something that matters to you, the Acer brand offers the Swift 7, recognized as one of the thinnest laptop available today. If you are a gamer who loves a laptop that enhances your gaming experience, the Acer offers Predator laptop models exclusive for those gamers who want the ultimate gaming adventure. Do not be fooled by the size of the machine as they may appear dense, but they carry less weight when compared with laptops of the same size.
Acer has something to offer to everyone. They have various models to meet the requirements of all types of users. You can find Acer laptops with Windows systems, Gaming Machins, 2-in-1s, and Chromebooks. If you are looking to buy a computer with the specification you want and a decent price range you will not be disappointed by the Acer brand.
In Acer, you may find the premium brands more expensive, especially when you compare it with similar brands. However in the mid to low range prices, you will find an impressive line of laptops and if you are a casual user or a student who wants a notebook with simple functions at a reasonable price you are sure to find your pick with Acer.
The brand has taken some objection on the support specialties with many users left frustrated with the level of specialized support they are getting from the makers. What is more annoying for most buyers that the brand requires them to pay for a subscription fee to get help for more complicated problems whereas for the general query, they can call the desk without any subscriptions. Paying to get support is something that has put people off. Most users have also complained regarding the inadequacy of the standard Acer support performance.
The Lenovo Laptops
The name has strong brand recognition and has been around for some time offering different laptops with different specifications keeping the end user in mind. Many people would advocate using Lenovo over Acer; however, if you carefully look into the Acer vs
Lenovo laptops
comparison, you will learn that Lenovo falls a bit short when it comes to the durability of the laptops. According to recent estimates, the rate of error or malfunction in operations stands at a rate of 21.5%, and that is not an impressive endorsement to the users or potential buyers of the laptops. If you look at user testimonials, many have complained they had faced some sort of problem in the first year of the purchase.
The Lenovo brand also has some problem with the battery as some user reported the battery draining out soon after a few months of use. Interestingly the battery does not carry any warranty, so the user has to bear the expense. However, over 80% of the users have favored the brand with an opinion that the machine performs best and last longer if you use it carefully.
Lenovo models are costlier than similar brands; however, they do enjoy a prominent brand name in the market. Due to powerful branding, they manage to put a higher price tag, and most users have shown little concern with the slight price variations. Lenovo has shown year to year growth in sales as well. This progress depicts that despite some shortcomings, the brand has maintained its stock and share in the market, and the users are satisfied with the laptops. Even with the higher price, Lenovo frequently offers discount deals and promotional offers where buyers get the chance to save a lot of money.
Lenovo comes with standard screen size, and most laptops in the range are slim and compatible. Whether the user is a student or a business professional, the computer is fit for all uses and carries powerful software and comes with some additional tools such as the Lenovo Teacher laptop Tools and other software for learners. The laptop is ideal for managing complex database operations and has features that make it easier to manage the business and people can carry the laptop to business meetings and presentations and connect the notebook with the built-in HDMI to use with projectors. Since the laptops have powerful processors, it is a stable machine for gamers who will find the latest high definition games an easy run on Lenovo machines.
Which Brand is Better? Acer Laptops or Lenovo Laptops
As a brand or even as a manufacturing company, Acer is a smaller concern than Lenovo. However, that does not mean that the laptops are inferior and in the arena of electronics, especially in notebooks, Acer is a major player. When you study the two brand carefully, you will find more similarities in features and designs than the difference between the two brands. It is difficult to tell what makes one company better than others, but in the end, if it comes to brand values, recognition, and user opinion Lenovo has the edge over the Acer laptops.
Lenovo workstations are high in variety and design. They offer a broader range to select from, which is not surprising as when you compare the size of the two companies, Lenovo as a manufacturing concern is a larger company. However, as a gamer, you will find Acer providing more features and graphics compatibilities. Price is another factor where Acer is more in a reasonable price range where Lenovo models can get pricier.
Why Select Acer?
If you are a gamer, you will find Acer a better gaming machine, and it offers more storage and better design with Acer models as oppose to the Lenovo designs. The Lenovo laptops that market itself as a gamer pc and carry the same price of Acer fell short in looks, power, and features of Acer.
For portability, you will find Acer a good option as well. The Swift 5 model offered by Acer carries less weight than any models of the Lenovo brands.
You will not find many variations of designs with Acer machines, and this is something that contributes to keeping the price lower. If you have a limited budget and do not care about the overall design and appearance of the laptop, you will find Acer affordable and a great laptop to manage all your requirements.
Why Select Lenovo?
If you want better designs, more features and do not mind paying a slight premium, you will find Lenovo a good option. Their laptops highlight many award-winning laptops, so you know you are buying a well-designed notebook. While Acer may be more inclined towards launching laptops with reasonable prices, Lenovo tends to be of better quality, and this is one edge that makes Lenovo a better option to go for than the Acer brand, and if we have to pick one winner among the two brands we will favor Lenovo but not by a considerable margin.
More reading: