Samsung and Lenovo are both giants in the electronics industry. While they might not be at the very top of the notebook category, they regularly offer compelling products with clever innovations and excellent quality. In this article, we take a closer look at these two companies and compare Samsung vs Lenovo laptops.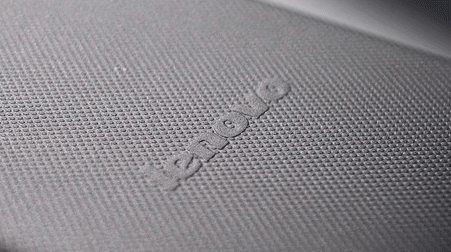 Lenovo Laptops
Lenovo is a Chinese company that was founded back in 1984. Despite its humble beginnings and initial failures, the business was able to find its place in the industry and grow steadily over the years. In 2005, it made a splash in the international scene with the acquisition of IBM's personal computer business. This included the ThinkPad line of laptops which had a considerable following and an excellent reputation. Lenovo has retained much of iconic styling and features but has tried to move forward with a more modern aesthetic. They have also created new lines that broke the mold and set trends that others began to copy.
IdeaPads
Those who are in the market for cheap yet powerful laptops should check Lenovo's IdeaPad line. This is a good option for regular consumers who want to get the most bang for their buck. The materials used and the overall design are not going to turn heads but the internal components will be formidable. Many of these will contain Intel Core Series processors so they can be used for demanding applications. The memory and storage options may not be as impressive but updates are generally possible. Some models contain lower tier processors for additional savings.
Note that there are IdeaPad hybrids such as the Miix subcategory. These are essentially tablets with a full Windows operating system which make them powerful productivity machines, unlike Android counterparts which are geared more towards content consumption. They can turn into laptops by connecting a slim keyboard that also acts as the screen cover. The screen is responsive to touch and a pen is often included in the package for drawing and note-taking. However, the portability comes at a cost. Slim hybrids are prone to thermal issues due to the lack of airflow. Low-voltage CPUs can be used to avoid heat build-up but this will result in a slower machine.
ThinkPads
Many consider the ThinkPad line as the pinnacle of business laptops. Ever since its inception, this has been characterized by rugged construction, unrivalled connectivity, and impressive performance. You will commonly hear people praise ThinkPads for their build quality that allow them to survive long periods of use and abuse without any issues. In fact, a lot of the old models are still in use today with many enthusiasts collecting them for their second machine. Lenovo is also known to provide exemplary support for their ThinkPads so all the latest drivers and related software can be found on their site. Replacement parts are readily available from the company and from third-party manufacturers.
These are known for their boxy designs although they have considerably slimmed down in recent years. They still have the iconic red button at the middle of the keyboard called the TrackPoint. Many prefer using this over the trackpad because of the responsiveness and simplicity of navigation. The left and right mouse buttons are located near the keyboard unlike most traditional laptops. At the bottom of some models is a latch that gives quick access to the memory modules and storage drive. More recent models require the complete removal of the back cover but there is still plenty of upgrade options.
Yoga
Laptop design has suffered from a lack of significant innovation for a long time. The clamshell has persisted with little variance until a few bold moves were initiated by some manufacturers. Lenovo introduced their Yoga line with a 360-hinge to widen the possibilities when using a laptop. The flexibility has allowed users to turn their unit into a tablet for easier sketching, reading, watching, browsing, writing, and so on. Various modes can be used depending on the activity for greater convenience. Essentially, this gave people more control over their computer usage experience.
Lenovo uses different types of hinges for their Yoga notebooks. Some of these have basic designs such as two separate units at the opposite ends. Others have watch-band hinges provide a sophisticated look. Newer ones have a more solid minimalist appearance and a built-in speaker system. Many of the Yogas come with a stylus that can be stashed away in a hidden compartment. Of course, the better than average looks do come at a price. The high-end units sell for well over $1,000. The lower end can be acquired with just a few hundred dollars.
Legion
Nearly every computer manufacturer has its own gaming line. Lenovo's is called Legion and can go toe-to-toe with the best brands in this segment. Despite being monster performers, the units are fairly compact with an understated design language. This is a far cry from the usual gaming laptops with their flashy lights and bulky chassis. They are quite affordable with the cheapest coming in at around $900, consisting of a 15-inch screen, a discrete graphics, overclocked memory modules, and custom RGB keyboard lights. The most expensive model has a 17.3-inch screen for more immersive gaming, as well as improved thermal optimization to ensure great performance for longer.
There are also Legion-branded desktops and compact gaming PCs. Fans of the line can get gaming monitors, pro headsets, mechanical keyboards, gaming mice, and backpacks from Lenovo. Those who would like serious gear will not be disappointed with the company's offerings. They provide a good balance of price and performance, as well as the latest NVIDIA graphics cards for running the most visually satisfying games at high frame rates.
Samsung Laptops
This South Korean powerhouse is known more for its phones than its laptops but the latter is certainly no slouch. The company was founded over 80 years ago in Daegu and has evolved tremendously throughout the years. From a small trading company engaged in selling food items, it has grown and diversified to electronics, construction, shipbuilding, medical services, and financial services. Samsung has offices in Silicon Valley. Samsung Electronics is considered as the flagship of the entire conglomerate.
Notebook 9
This is the premium line with thin and light options for the most discerning buyers. There's the standard, Pro, and Pen options. The Pro models feature 360 hinges, touchscreens, the latest Intel processors, Radeon graphics cards, and full HD displays. The aluminum chassis looks elegant and the SSD storage ensure blazing fast performance across all applications. The stereo speakers are better than average while the battery can deliver over 12 hours of usage. Connectivity is much better than what most premium models have these days with a USB-C post, two USB 3.0 ports, an HDMI port, and headphone port.
Notebook 7
Samsung filled this line with several interesting models including the Force and the Spin. The Notebook 7 Force was designed with power users in mind. With a formidable NVIDIA graphics card, it can be used for 3D graphics, video editing, demanding work, and high-level gaming. Meanwhile, the Notebook 7 Spin is an alternative to Lenovo's Yoga laptops. The hinge mechanism, touchscreen, and active pen compatibility makes this a great option for those who like flexibility in their workflow.
Notebook 5
This is a nice match for people who want a good overall package without spending a fortune. It may be compared to the mid-to-high end Lenovo IdeaPads in terms of pricing and specifications. Unlike most affordable laptops, this one boasts of a metal chassis that looks and feels great. Owners will be happy to bring this out in office meetings and public places. The specs may not set the world on fire but they should be more than enough for most.
Notebook Flash
Not everyone needs a laptop with high-end components. Some will be satisfied with a unit that they can use to browse the Web, watch videos, and write their homework. The Flash line is ideal for students and other people who want to spend as little as possible on a unit. They have Intel Pentium and Celeron processors which are not as powerful as the Core series but provide longer battery life.
Notebook Odyssey
Samsung hasn't forgotten the gamers who are always keen on getting the latest and greatest in terms of hardware. The Notebook Odyssey is Samsung's answer to Lenovo's Legion. Potential buyers will be pleased to know that the newest version features the NVIDIA RTX 2060 card along with an Intel Core i7 processor. Things can get hot with this kind of configuration so the engineers designed a penta-pipe cooling system to keep things chill.
Samsung Or Lenovo Conclusion
So who wins when you pit Samsung vs Lenovo laptops? Both brands offer compelling products. It is up to the buyers to figure out how much the can spend and what their needs are. Business users are likely to go for the Lenovo ThinkPads while students may be drawn to the Samsung Notebook Flash. It's a significant investment so read all the reviews to get a better appreciation of all your options.
Other comparisons and related articles: