Whether you are thinking to buy your first laptop or want to replace an existing one, you will have to dig deep to get your hand on the best products. You will find many brands promoting their laptop, notebooks, and computers, and the market has many options for you to consider. With the models and configurations, it is not a surprise that most laptop buyers get in confusion on what to purchase and which brand has the edge over another. Ultimately the user will narrow down the choices to few brands, and most certainly two brands will make it to the list for sure, i.e., the Dell brand and the Acer Brand.
Dell and Acer both have a dominant market presence backed with testimonials and endorsement of many users who support both the brands. But when it comes to Dell vs Acer laptops, which is the best brand for you? Do you side with dell? Or you go with Acer? If you do not have a technical background, you will not be able to make a calculated decision and end up picking one brand over another for no apparent reason. Here we give you some points to understand and compare when making your selection, so you make an informed decision when picking up the laptop.
Dell vs Acer laptops: The Comparison
In the world of computers, one brand name that has established itself as a premium brand is Dell, a company based in Texas, America. If you are searching for laptops, you will come across the dell brand. You can see the Dell laptops everywhere, be it business enterprises, learning centers or for personal use. They have been successful in launching systems that meet the demands of all types of users.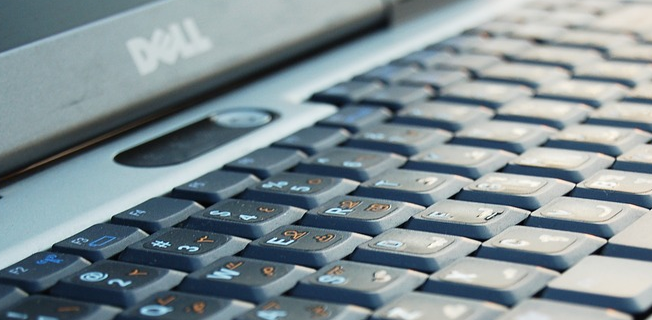 Dell Parts
If we talk about the main components, dell comes with 3-cell batteries offering an above-average battery life. It has a bigger display size; however, as compared to other brands, the display size is slightly bigger and cannot be the deciding factor when making the purchase. With the full-screen size, the display of the laptop is not always in HD. Dell offers different processors at a varied price range so people can buy the system in their budget. These processors include the dual-core processor that are more affordable and the quad-core in the higher price range.
Acer Parts
Acer originated from Taiwan and has a focus on using advanced technology and innovations for its laptops. They are recognized as one of the top tier brands and have something to meet the budget and requirements of all users.
The features of the system are comparable to dell with slight variations like you can expect full HD even in models of the lower price range, something that is not available with dell. The less expensive laptops carry a dual-core processor whereas you can find more expensive models with the quad-core processors. Acer models are available with LED screens and backlights.
Dell Designs
Dell has a keen interest when it comes to presentation. You will find all types of laptops carrying colorful design, patterns, and colors. If you fancy sleek looks and superior designs, you will discover dell's designing impressive. Even the lower-end laptops carry a stylish look and great feel. Some of the best ranges you can find in Dell when it comes to the presentation are the XPS and Alienware laptops. While the XPS is a professional laptop that carries a formal look, the Alienware is a dream machine for any gamers as it gives a rugged look that blends well with any gaming arena.
Acer Designs
Acer allows the user to select laptops with varying colors; however, most of the laptops carry the same looks and are a bit bulky when compared to dell laptops. Although they also have one model i.e., one of the thinnest laptops in the world, the Swift 7 and they too have kept gamers in mind with the Predator laptop series. The design may appear bulky, but it looks only as the weight of the laptop is comparable to other laptop brands.
Dell Product Options
The brand has something to offer to everyone. You will find a model to meet your requirements, whether you are a student, run a business, want to play games or just a casual user looking for a durable machine. Not only dell offer all these products, but they come with the ability to adapt to new requirements so you can set your computer the way you want it to function.
In the premium lineup, you will find the XPS a great addition to the Dell family. Similarly, Alienware is excellent for gaming functions and is an industry-leading gaming laptop. Even if you are a casual user, you will find laptops in the low price range to deliver all the options that will keep you happy.
Acer Product Options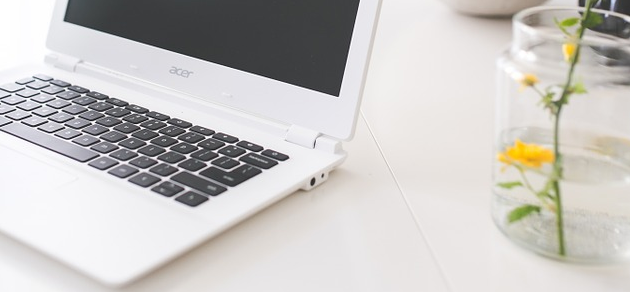 When searching for laptops with different ranges, you will find Acer offering adequate machines with various options to meet the demand of the market. Acers are available in Windows laptops, Gaming laptops, Chromebooks, and 2-in-1s. They have good options for people who want to buy a laptop in a budget without compromising on specifications and other features.
Dell Pricing
The market of the laptop is competitive, and pricing is one of the significant factors that shape the buyer decision in picking a brand. Dell has done its study and came up with a price range that is both rewarding and competitive when compared to other laptops in the market. You will easily find the computer in your budget, and since the variety of Dell laptops is extensive, you will have no trouble in picking a machine that you like and fits your budget. Even the model at premium pricing offers many features, and the price is reasonable for a high-quality product.
Acer Pricing
Some of the high-end laptops are very expensive and may put-off a few users who want to check the premium brands. However, in the mid to low price range, Acer has several models, especially for students and casual users who are looking for affordable yet powerful laptop machines. Acer may scale a bit higher on price ranges for their premier computers.
Dell Support Features
One of the best features of owning a Dell brand is that the people behind the product have a strong emphasis on customer support and services. They take all matter and complains seriously and are quick to respond and resolve all customer concerns.
If you buy the laptop and notice some issues not only you carry an active warranty, but you can call the support services, and you will get access to an individual technician who will continue to correspond with you till the resolution of your claim. You should not worry about calling multiple technicians and go over the same details over and over again as Dell makes sure that you get individual attention through a dedicated technical support person.
Acer Support Features
The brand has taken some criticism on the support features with many users left frustrated with the level of technical support they are getting from the manufacturers. What is more frustrating for most users is that they are asked to subscribe to superior support services by paying a cost to get access to more support feature. The idea of paying to get support is not something that people appreciate in general, and they have shown disdain over the fact that the standard Acer support features are inadequate.
Which Brand to Select?
Overall, both brands have many advantages with some areas of concern. Acer has set foot as one of the premium brands and won numerous accolades such as the iF Design Award 2018, and the Red Dot Design Award 2018. But does it compete with Dell or falls short?
Dell is an old established brand and if you consider accolades and awards they have a massive list of achievements; however apart from the regular award they are also acknowledged for the superior customer services and their corporate social responsibility drive. Dell has been the recipient awards such as the 'Most Ethical Company,' ' The Environmental Leader Award,' and Best Place to Work in 2018 by the Human Rights Campaign
If pricing is your only criteria, you will find Acer laptops in the lower price range the best options as the pricing are less than the lower-end Dell laptops.
Acer brand also has sturdy and robust designs, so if you are looking for a sturdy laptop to give to your kids or vacation around with, the brand is not a bad option.
Dell is the most famous brand, and for obvious reasons. It has been around for long and has maintained its high standard and continue to bring better innovations and pricing to the market. As a gamer, you will not find a better laptop anywhere but with the Dell brand. Similarly, the manufacturers have made sure that the customers are the top concerns for their team a fact that is evident from the excellent customer support it delivers.
In Conclusion
Both brands have a strong market presence with Dell having the edge over some models, support features, and brand image. If you prefer to stick with a firm that will stick with you in time of need, Dell is a laptop for you!
More comparison articles: