Laptop brand names always play a critical role while we are making a purchase decision. After carefully considering your options, always you're left with the brand that best suits your interests. Therefore, having more insights about a variety of laptop brands can significantly help you make the right decision.
No one would like to buy a machine that needs repairs every week and under-performing. The two laptops in question are popular brands that come with different features of specialty; however; they are of the best quality in the market today. The two companies manufacture excellent laptops making it a challenging task when buying. If for instance, you have found yourself in crossroads over deciding between ASUS vs dell laptops, this article comes at your rescue to help you purchase a laptop that will serve you better. The article does a critical analysis of the ASUS and Dell laptops features that will help you buy an efficient laptop for your business, professional duties and for gaming.
Before carrying out a critical analysis of both laptops features, we will consider having a quick glimpse of quality.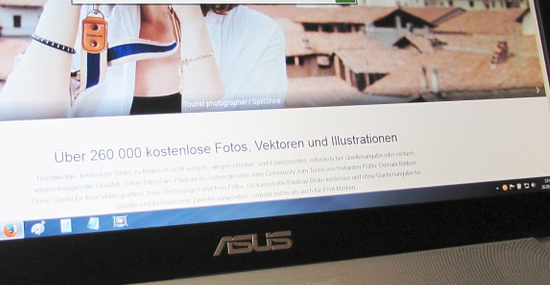 When it comes to working laptops, Dell carries the day as they have the best ultrabooks. The dell ultrabooks are a new line of ultraportable laptops that perform exceedingly with powerful specs that can last longer than the conventional laptops. This is very true with the new Dell XPS and Latitude models that have multiple awards. They are perfect for college students and individual businesses that require higher processing power.
On the other hand, ASUS laptops have a combination of quality features and cost-effectiveness hence making them an affordable high performing machines, especially when it comes to gaming. ASUS is very consistent, reliable and well-priced. They deal with extremes meaning that they are high-end laptops and have the most powerful hardware. The same can be said to their lower products. This explains why ASUS is renown in pushing innovation envelops with high end, powerful and water-cooled gaming rigs with new and creative designs that make great impressions.
Notably, Asus and Dell laptops control their market; however, to a specific audience. As such, if you are an entertainment animal, Dell laptops are your brand, especially the New Dell XPS 13. If you are someone who considers portability, fast and speedy computers with ample multitasking, Newest Dell Latitude is worth a shot. On the other hand, if you are looking for a machine with many features such as anti-glare screen, more processing power and back-lit keyboards ASUS ZenBook is your perfect solution. As far as gaming is concerned, ASUS is fantastic as it has a variety of gaming products such as ASUS ROG STRIX that delivers high-end gaming performance at a reasonable price.
ASUS Laptops
Asus is a multi-national company established in Taiwan as from 1989. The core founder of ASUS was working at Acer as hardware engineers. Asus produces computers and other spare parts.
Features of ASUS Laptops
The laptops come with a low budget and more quad-core processors. This sets them aside from other brands as they are affordable, perform efficiently and can multitask hence fit for students and professionals. Asus recent models are ZenBook and ROG Zephyrus. ROG has innovative hinges that give gamers a better viewing angle advantage. ASUS has NVIDIA Max-Q GPU meant to enhance its performance and graphics, thereby giving gamer's power-packed machine. Besides, ZenBook, Asus has added GDDR5 SDRAM with NVIDIA GTX 1050 Graphics. The machine is also a touch screen, and a 4K full HD LED display. The touchscreen and the HD Led display make it great and interactive.
Design
Asus has deliberated significant effort in their designs. As such, they offer laptops with better performance and have an impressive look. They are minimalistic laptops with sleek and stylish finishes. Asus laptops are made of high-quality materials that accords them stunning feel and an expensive look. Asus latest flagship models, such as ROG Zephyrus and ZenBook, are the best serving examples of their great designs. All their laptops have stunning looks, slim line and of course light weight.
Product Variety
You can find a vast range of these laptops in the market as they are manufactured to meet the real needs and expectations of their customers, primarily in price and performance. The Asus gaming laptops are the most recommended when it comes to gaming, and they rank highly when it comes to meeting the real needs and expectations of their customers. The company besides provides regular updates concerning their models; therefore, customers are well updated concerning their products, especially when they launch new laptops in the market.
Price
Asus is the most affordable laptop you can ever find in the market with excellent performance and quality. Their prices range from entry-level and run to their high-end performance laptops. They have a range of high quality, performance and amazing laptops to choose. For instance, the ZenBook costs around $2000 and the ROG Zephyrus cost $3000.
Innovation
When we talk of innovations, Asus are the leaders as they come up with new models often. The fantastic examples are the ZenBook and the ROG Zephyrus that have unique, incomparable features. For instance, ZenBook includes a new screen pad replacing the old touchpad. The screen pad is a high-resolution LCD touch used to interact display and other special apps. ROG Zephyrus is unique as it is slimline and lightweight stylish, making it an unheard-of gaming machine. Usually, we are used to bulky and heavy gaming laptops.
Why ASUS laptops stand out?
Design. The machines are not only packed with power and performance but also with an impressive look. Besides, they are of many varieties; therefore, they can suit your specifications, budget and requirements. They give pleasurable experience when it comes to gaming and studying.
Dell Laptops
Dell is among the most popular brands when it comes to laptops and computers as they have been on the ground for many years. Dell laptops have offered technological solutions to many corporates, institutions and government facilities. They are also great machines for personal use for them to meet computing expectations.
Features
The Dell laptops prices determine the quality of their components. Laptops that are more expensive come with high-quality features, performance and specifications and vice versa. Dell uses both AMD and Intel processors in their product specifications. Dell uses the latest technology to provide top and quality laptops. They have models designed to give the "wow factor" to their customers as far as technology is concerned.
XPS 15 and Alienware 17 R5 are fantastic examples. They have hexacore processors, SSD and NVIDIA GeForce Gtx graphics. Alienware model has a turbo that boosts processor performance and IPS screen technology. On the other hand, XPS 15 has anti-glare infinity edge display and a long-lasting 6-cell battery, which last for an average of 9 hours run time.
Design
Dell laptops, however, come with slightly boring design, they come with a variety of colours. They are never the worst designs or the best designs in the market. When you opt for an expensive model, the designs become more attractive. Expensive laptops come with great elegance and individuality. The Alienware and XPS are fantastic models with great and impressive designs.
Product Variety
Dell laptops price range from entry level to premium priced. They, for sure, have the market covered. Whether for home, school and professional using, Dell offers ideal and competitive prices. The Dell Chromebook cost around $300 and an Alienware costs $2200. Their processors are great and affordable.
Innovation
Dell has revolutionalized its laptops since its inception. Today, they are offering competitive technological machines that benefit equally home and school users. The best technological competitive machines are Alienware and XPS. They have included a turbo aimed at boosting their performance and bring about an infinity edge displays. As such, they have continued to lead the way.
Quality batteries
The most important aspect of buying a Dell laptop is a high quality, long lasting battery. The batteries are designed to meet durability, usability and recommended quality standards. If Dell states that a battery lasts for six hours, then for sure it must be six hours something different from other brands. Besides, Dell batteries are created to charge quickly and hold the charge longer. This is quite different from other brands that may charge longer to hold the longer.
In conclusion, many reasons prompt us to purchase laptops among them durability, portability, efficiency, performance and affordability. In the vast moving technological world, it is recommendable to buy a laptop that is ahead of others to serve you better. For this reason, it is wise to carry out an analysis of various laptop brands to determine the one that can serve you better. Your analysis can include features, price, innovation, portability, processing power, and battery longevity and product design. Look for online customer reviews to help you settle at the right machine and know the sole purpose for you need to purchase a laptop.
More laptop comparisons: