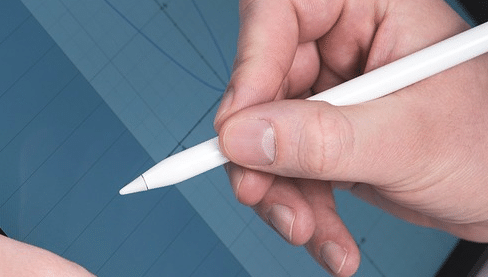 Computers have undergone drastic changes over time. What started as a simple computing machine has evolved with so many features today. Back then, the usage was limited to a few sectors. Today, more and more people are using computers, laptops, and tablets for one or the other reason. To cater to the needs of end-users, companies offer innovative machines from net-books to touch screen systems. Each of these systems has particular uses. For instance, a touch screen laptop for drawing is used by many graphic designers for drawings. If you own such a machine and wish to know how to draw on touch screen laptop, here are your options.
Quick Links For Specific Uses:
Draw using Windows Ink Workspace
The Windows Ink Workspace is a collection of apps designed for touch screen devices that has Windows 10 installed. Combined with a sleek stylus or pen, you can quickly draw, take down notes, or sketch ideas in the sketch pad. First of all, open the Windows Ink Workspace.
Locate the SketchPad app and click it. It's a simple app that displays a blank page to write or draw anything you wish. In case you find something interesting or have an idea, you can use the SketchPad to jot down whatever you've in your mind without needing a paper. When you open a SketchPad page, you'll find a default drawing. Press Clear All on the toolbar to clear the default drawing and start fresh.
You can find a pencil, Ballpoint pen, ruler, and eraser on the toolbar. Click on the tool to use it, and then use your finger, pen, or mouse as you wish. After finishing the work, save it or erase it as you like.
Drawing using OneNote
OneNote allows you to draw and/or write notes with your finger. You may also use a mouse or pen. Plus, you've the option to choose from the gallery of shapes rather than drawing freehand.
To draw and/or sketch on a touch-capable laptop, click the Draw tab. Next, tap Draw With Touch. Tap any of the highlighters or pens shown on the ribbon at the top. Finally, use a stylus or finger to draw and/or sketch on the page.
If the laptop has a small screen, click the Mouse/Touch mode button located on the Quick Access Toolbar and press Touch. That puts more space between commands, making it easier to tap with your finger. After drawing or writing, you may turn off this mode. Press the ESC key on the keyboard if you want to cancel the drawing mode.
To draw a shape
Click the Draw tab and select an item in the gallery of shapes. Drag your finger or mouse to draw the shape on the page. Once the shape is selected, you may move it to a different place on the page or re-size it as you want. After completing the drawing, save it and click the ESC button on the keyboard to cancel the drawing mode.
Draw using a specific program
Another drawing option is to use a particular drawing program. Such a program lets you draw or paint using your finger as the tip of the pen. Look for a drawing program designed for touch screen laptops and download it.
Tap the menu button, and then tap the icon of the program to open it. Tap or press the New button within the drawing program. Click an appropriate tool and open the color swatch. For instance, press the Brush tool, then the green color swatch. Slide your finger across the touch screen to add color to the screen. Alter the pressure on your finger to create a thinner or darker line.
You can also use other options to tweak your drawings. Texture, background color, and many other options are available for drawings. Choose and use what you prefer. Once the drawing is complete, you may save it or erase it as you wish.
Bottom line
The question – how to draw on touch screen laptop – need not be a chore, thanks to so many options out there. All it takes is the choice and usage of the right program that suits you the best. With handy options listed above, drawing on your touch screen laptop becomes a breeze without any problem.