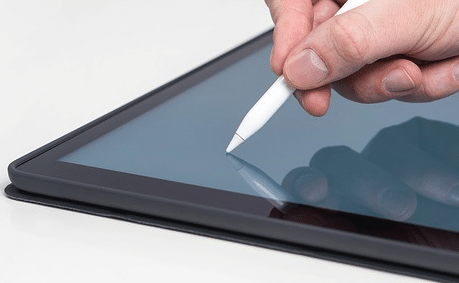 Laptops are incredibly useful electronic devices. They are basically desktop computers that are shrunk in size with all of the vital components built-in. There is no need to connect a monitor, a keyboard, or a mouse because you already have a screen, a keyboard, and touchpad. They can do everything that a bigger computer can do, yet they are lighter, smaller, and more convenient to have around. However, some are not quite sure whether these are the right units for their needs. Some of them ask, "Can I use my laptop instead of a tablet to draw?" The answer is a resounding yes.
Laptop Hybrids
If you have one of those laptop hybrid models, then you can probably draw on your screen immediately. These are units that either have detachable keyboards or 360-degree hinges. In a single move, you will be able to turn your laptop into a tablet and use the touchscreen to draw. There are also regular laptops that have built-in touchscreens for convenience. You can draw right now using your fingertips. Open a simple drawing application like Paint and try it right now. Write letters and numbers. Trace different shapes until you can create various figures.
Of course, drawing with your fingers is not really ideal if you are serious about this activity. It would be better if you can use a pen with a tip that the screen can detect. Since you will be drawing freehand, the screen should have a palm-rejection algorithm so that you won't have to worry about leaving marks accidentally. Beware are most hybrids with this functionality have poor pressure sensitivity. The lines you'll draw will have little variance when it comes to thickness so they can seem flat and uninspiring. You are lucky if you have a drawing laptop with a pressure-sensitive screen.
Drawing Pads
In case you have laptop that doesn't have a touchscreen, you can still use it for artworks by attaching a drawing pad via USB port. These have surfaces which can detect pen movement and pressure. They are specialized equipment for drawing so they tend to provide even better results than drawing directly onto tablets or laptop screens. Some have rough surfaces that mimic the feel of paper for a realistic feel. The nibs can be replaced quickly if they are worn out. The other end of the pen may act like an eraser to delete lines just like a pencil would.
These pads are distributed by highly respected brands like Wacom which has a good track record when it comes to quality and innovation. They have excellent support for different operating systems and artistic software. Models come in different sizes and pressure levels. Professional artists often prefer larger pads with better pressure detection for greater control. There may be buttons on the pen that can be programmed as shortcuts to certain tasks. The pad itself may have programmable buttons as well. If you are on a budget, then you can pick up a generic brand with good reviews instead.
Graphic Tablets
Although drawing pads are excellent drawing tools, there will always be a disconnect between the pen and the screen. The input and the output are too far away so it can feel unnatural. If you really want to draw directly onto a screen but your laptop is not equipped to do so, then you can try using graphic tablets with built-in screens. The displays can have resolutions of up to 4K so you will never miss any detail. The screen may be covered by etched glass to improve tactile feel while reducing glare an reflections.
These have extremely high color accuracy thanks to their ability to produce 99% of the Adobe RGB color space. These come in different sizes from 13-inch screens up to 32-inch screens. They are ideal for professional use such as 3D modelling, animation, game development, professional photography, advertising, retouching and sketching. They support multi-touch gestures which are now almost universally known thanks to mobile phones. They can connect to your laptop via USB port. It can be linked to a remote device with several programmable buttons to create quick shortcuts and increase productivity. These are compatible with the most advanced pens that provide remarkable accuracy, zero lag, and tilt support.
So you see, there is no need to wonder, "Can I use my laptop instead of a tablet to draw?" You can, and you have several options to do so.