Buying tech products, such as laptops, can be quite a dicey proposition. Unlike other consumer products, these tend to go down in prices considerably over a period. Also, almost every other month, there is a new model launched by the same manufacturer. Therefore, the answer for the question 'when is the best time of year to buy a laptop?' is 'your circumstances'.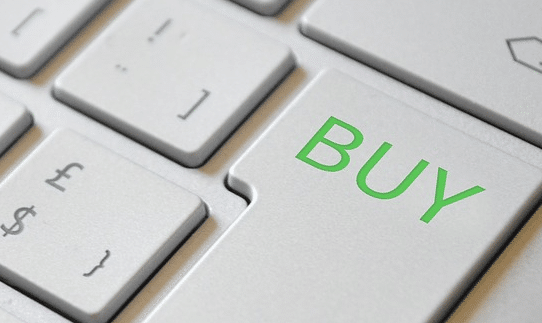 Buy When You Need It
The ideal time to purchase a brand-new laptop is when you truly require one. In other words, if your existing machine is broken, has grown old and is not powerful enough to keep up with the daily grind, or you are considering a laptop for your child, you must buy one right away. However, if the laptop you are currently using is still going strong and you don't have kids yet, then there's no real need to replace your current laptop with a new one, even if the computer has been in use for years.
Be Wary of the Sale and Refresh Season
Most major PC makers come out with new laptops more than once every year. If the schools are reopening, new laptops get launched. If it's the holiday season, a few more models get announced, with a lot of older laptops getting a slash in prices. If you are actively looking out for deals on laptops, make your purchase during November/December or in July/August. There are some online and offline retail stores, such as Amazon, that may have their own 'sale' day. Unsurprisingly, prices could be the lowest at the year end when buyers are busy purchasing gifts for themselves or their family members.
Though PC makers happen to release their newer offerings twice or thrice a year, they typically do not refresh a model twice or more a year. Business laptops particularly could remain on the market for more than a year without being tinkered with. These notebooks are usually updated to closely coincide with the CPU release schedule of chip manufacturers, as laptop brands want their portable computers to sport the latest and greatest processor the market has to offer.
Invariably, when new chips are announced, a slew of new laptops carrying those latest processors start to roll out. Laptops with the latest chips could be much faster compared to their predecessors on specific tasks. Laptop manufacturers therefore consider it worthwhile to wait for the new chip to arrive so that their laptops do not become outdated in a few months after release.
Timing the new laptop purchase could be tricky, since prices tend to oscillate throughout the year. Also, it depends on the model under consideration. You could be waiting for the price of a specific laptop to be slashed. However, the manufacturer may opt to not reduce the laptop's price during a particular year. At times, companies take older models off their shelves without having carried out a special promotion on them even once before.
Besides specific months or seasons of the year, some manufacturers tend to offer the best prices on their laptops on Mondays. Makers typically announce rebates every Monday and this could provide you cashback on a purchase. If no rebate is mentioned by a store, make sure the store clerk checks on the rebate the product manufacturer came out with on that day. This simple request can save you some cash on your laptop buy. Also, you could be proactive and look for rebates online.
Distinguishing Good Deals from the Bogus Ones
Whenever you come across a laptop sale – during April, August, or December – it could be difficult to tell whether you are truly getting a solid discount or making marginal savings, except for if you are aware of what price the laptop was selling for before. There are two ways to tell if you are getting a real deal:
Price-history tool: There are websites that track changes in product prices over a period so you could confirm if the current price is truly the lowest. Some of these sites may track prices of laptops sold on a particular site, such as Amazon or Best Buy. Unfortunately, if you are looking for a tool that tracks prices across platforms, you are out of luck.
Visit deal aggregators: Sites that share deal-related news constantly track pricing information and bring your attention to good deals in different categories through their posts.
Fake reviews on the prowl: User reviews could be quite handy when it comes to making a large purchase decision. However, there are multiple junk reviews floating on the web. Be wary of them. There are tools that can weed fake reviews out. Put them to good use.
Things to Consider Before Purchasing a Laptop
Before you buy that new laptop online or offline, it's imperative you research the market thoroughly. You must also be very certain of what you want from your laptop – in terms of screen size, resolution, portability, battery life, etc. Once you have selected a specific laptop to purchase, look out for clearance events and promotions on it.
When trying to choose between buying or waiting, you should consider both the price of the laptop and its age. If you are circumspect of the laptop you buy becoming obsolete a few months after your purchase, make sure the model you buy was released not more than two years ago from the date you buy it. If price is a major determinant, do some comparison-shopping to make sure you are getting the greatest bargain.
Conclusion
Certain manufacturers and stores could have promotions on their laptops all through the year. However, experts argue that late summer, spring, and the holidays are usually ideal periods to purchase a laptop (if you are eyeing discounts or reduced prices). At the end of the day, the best time of year to buy a laptop comes down to your specific requirements. If you are looking for a certain feature that current laptops do not have and you realize newer, soon-to-release laptop models would sport, you would have to wait. And even if you are looking for a budget laptop, there are chances the older models might not be right for you.